DSB EG 3100
All photos copyright René St Olsen, METROPA. These photos have been licensed for display on Erik's Rail News. Sorry, you can't copy them without permission from René.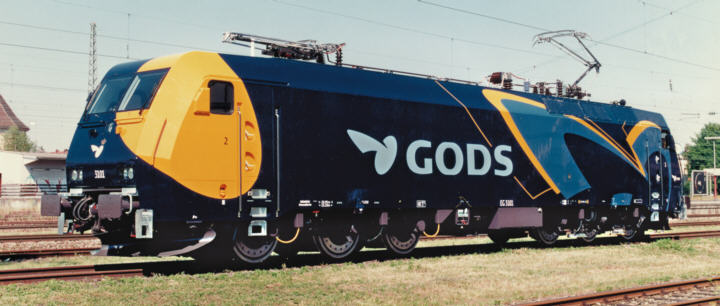 DSB EG 3100 at the roll-out in Siemens' factory in München. Click for an even bigger picture (1434 pixels wide, 333 kb).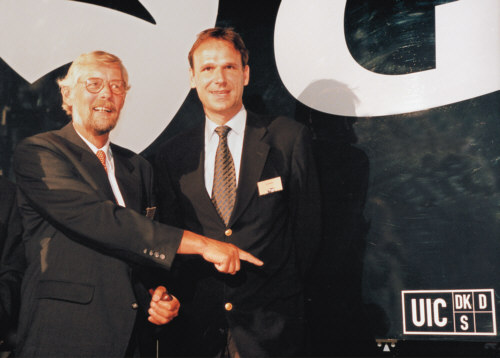 DSB's administrative directors point to hieroglyphics indicating that the locomotive is approved for service in Denmark, Germany and Sweden.